New Advantech Appliances & SKY Servers based on the
Intel® Xeon® Processor Scalable Family
With workloads shifting between platforms that span from entry-level to extreme performance, finding the right balance of compute, offload, networking and storage to cost effectively run an application at any location in the network needs more agile solutions.
Meet the Advantech platforms addressing next generation challenges head-on:
The FWA-6170 enables equipment and service providers to build faster, more secure networks, bringing greater cost-efficiency to applications such as network and cyber security, policy enforcement, quality-of-service, and network analytics while leaving sufficient overhead to anticipate future infrastructure changes. The FWA-6170 is a verified Intel® Select Solution for NFVI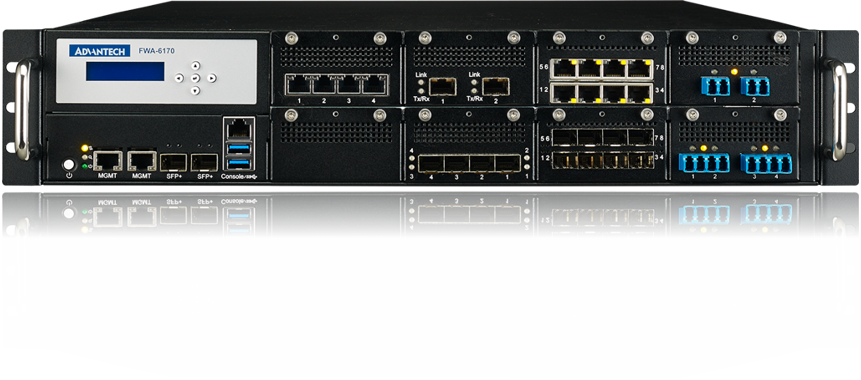 The FWA-6070 and FWA-5070 network appliances are both single socket designs equipped with the latest generation Intel® Xeon® Scalable processors, well suited to handle ADC security functions, remote access and access policy management, with built-in acceleration for data compression and encryption.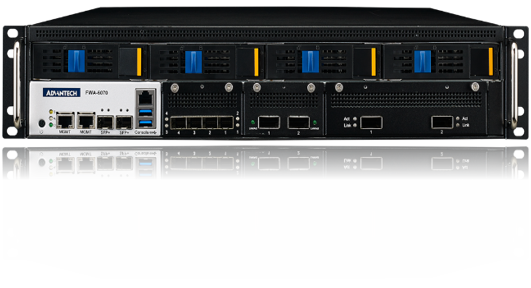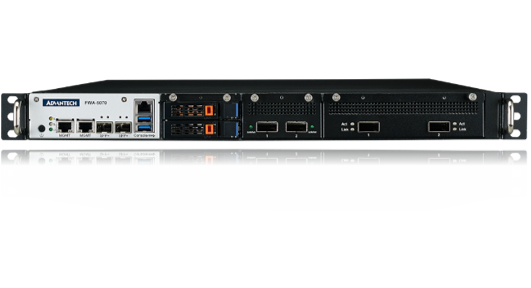 For NGFW, Firewall, IPS/IDS, and UTM markets, both models are expected to bring significant cost savings to next generation designs where a broad choice of Intel® Xeon® Scalable processors and Intel® QuickAssist Technology will allow vendors to cost-optimize compute and acceleration for a desired workload and throughput.
The SKY-8101, available in both carrier grade and industrial versions, meets market demands for higher performance, broader scalability, and increased security at the network edge where new technologies such as Virtual Radio Access Networks (vRAN), Edge Cloud, Fog and Multi-access Edge Computing (MEC) are vital to enabling the next generation of digital services. Both the SKY-8101, and the SKY-8101L with high-capacity storage, also meet the needs of industrial applications where cost efficient, compact, rugged and reliable solutions are required in environments with limited space, higher ambient temperature and low noise constraints.


The Advantech SKY-8201, white box server is a verified Intel® Select Solution for NFVI. It is a highly configurable high performance server designed to balance the best in server-class processing with maximum I/O and offload density in a 20" depth chassis. The system is a cost effective, robust platform optimized for high reliability in network, edge and industrial computing. It is specifically designed for high density PCIe card payloads where maximum I/O connectivity is needed or the integration of industry leading offload and acceleration technology is essential. The SKY-8201 targets Next Generation Central Office (NGCO) and Provider Edge Networking Elements including Virtual Routers, Network Gateways and Remote Access Servers The SKY-8201L version meets high capacity storage needs.