Advantech Teaming Up with System Integrators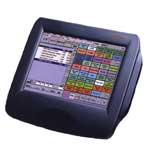 Advantech has always cooperated with customers by adding value to the product supply chain. Not only do we supply customers with the solution they require to meet their business objectives, we also provide associated services and experience that can also greatly benefit customers.
Product Information

POS-760F Now Supports Celeron™ and Pentium® III Processors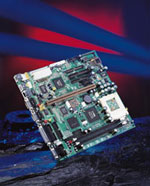 Coming in July, Advantech's exciting new POS-760 point of sale solution will have a part number change to reflect upgrades to the product........

PCM-3810A Internal/External Battery Power Setup


This information should help eliminate the confusion customers have had setting up the PCM-3810A........
Marketing Kaleidoscope

Advantech ECG Seminar in Austria
In cooperation with its Austrian distributor Allmos, Advantech would like to inform you about the latest technical trends in the Embedded and Panel PC market. For the highest efficiency of this exchange of information, we are happy to invite you to our seminar, which will take place from 27-28.June, 2000 in Vienna (day I) and Graz (day II).